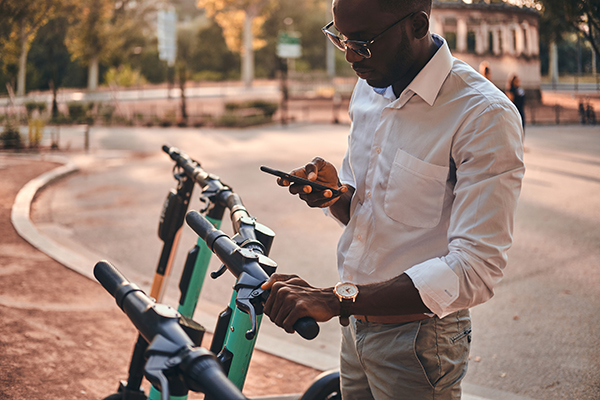 Why do navigation apps ignore scooters?
Open up Waze and you'll find a dedicated routing option for motorcycles. Waze crowdsources past travel activity to optimize routes. It will even route motorcycles through highway traffic jams because they can easily maneuver in and around stopped and slowing cars.
Open up Google Maps and you'll find a dedicated routing option for bicyclists. It's not perfect, but the navigation avoids highways and prioritizes bike lanes and off-road trails. If you're a cycle enthusiast, Google Maps is a helpful tool to help you get around.
Here's the problem: Scooters don't go 70mph and they can't ride on bike trails. So, if you're scooting your Vespa, there's no navigation app that'll help you get to where you need to go.
Until now.
We designed ScootRoute to help one of the fastest growing micromobility segments navigate faster, smarter and safer. Our dedicated app gives scooters turn-by-turn directions on roads that are safe for them.
Find a scoot route based on your preferences. Max speed 30 mph? No bike lanes? No problem.
Download your co-pilot today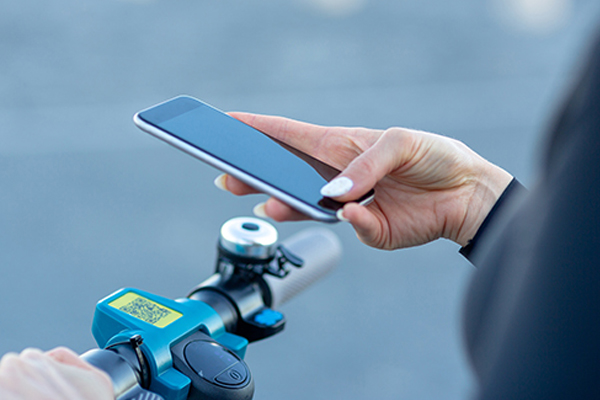 Cities built for the last mile
Propelled in part by millennial nostalgia for razor scooters, e-scooters from companies like Lime and Bird saw a boom in the last decade. Introduced to 100+ US cities since 2018, scooter sharing is an ideal way for commuters to connect the last mile from transit stop to work or home. They are environmentally friendly, comparatively inexpensive and don't take up much space. Plus, you can ride in any outfit—suit, jeans, whatever.
But despite tremendous appeal and growth, scooters are being banned in cities around the world. Why?
Complaints about e-scooters run the gamut. Opponents say they're

unsafe

, crowd sidewalks and create traffic hazards. Others say scooters

negatively impact

persons with disabilities. Some just say they're an eyesore.
At ScootRoute we believe the problem starts at city government. Cities haven't always done enough to create a sensible infrastructure around the scooting lifestyle. Consider San Diego: Until last year it was was inundated with more than

40,000 scooters

, yet there were few regulations and even fewer designated scooter deposit zones.
For decades, cities have installed dedicated bike racks and bike lanes. Yet in many places, scooters have neither. The consequence is that scooter enthusiasts are being punished for failures at the city level.
Importantly, some cities are leading the way creating regulations for safer scooter traffic that provides fair access to everyone. For example, Portland, Oregon

found

that they could reduce clutter by requiring scooter companies to better distribute scooters across neighborhoods.
Since scooter rideshare startups are hungry for revenue, they naturally tend to cluster in areas where demand is higher. In this case it requires local government to insert itself for the good of all. Now lower income communities have access to more scooters, while the rest of the city enjoys fewer scooters scattered about.
Other cities, like

Nashville

, established several new rules designed to provide more structure around the scooting lifestyle. But some of these rules create more confusion than confidence. Consider that one Nashville rule says that scooters can't ride on sidewalks in "business districts" but they can be on sidewalks everywhere else.
Obviously, most people can't easily discern a business district from not. That's why we created ScootRoute. As rules and regulations change, you need a navigation app that'll help you scoot with confidence. Your co-pilot will keep you off prohibited sidewalks and on quieter sidestreets, so you get there faster and safe.
Download ScootRoute—the only navigation app built just for scooters.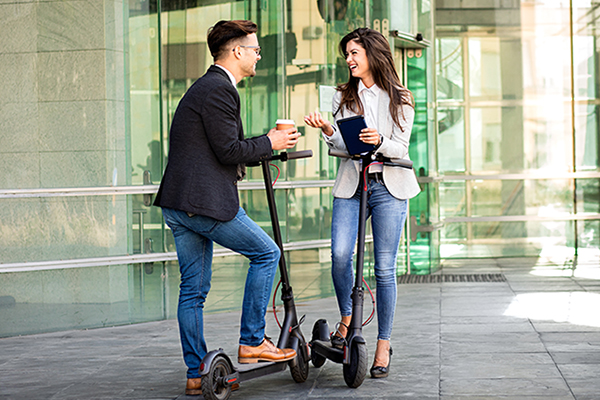 Scooter nation: Too big to ignore
Once a stylish side hobby for a few, scooters are now mainstream. From environmentally conscientious commuters to weekenders looking for that rush of wind, scooting has become a lifestyle for millions.
The "micromobility market" — which includes all shared e-scooters and gas-powered scooters—is in the midst of bonafide boom. The US industry alone could be as big as $200-$300 billion by 2030. Meanwhile, just the global

electric scooter market

could reach $41 billion in the same period.
The benefits of scooters are well known:
Eco-friendly

Fun

Inexpensive

Convenient
In most cities, scooters are an ideal way to connect the last mile between transit hub and home or office. That's why we're seeing rideshare e-scooter adoption soar.
In 2018, people took 84 million trips on shared micromobility platforms in the in the United States, more than double the number of trips taken in 2017. Led by venture capital, global investment brought in serious money: $5.7 billion in micromobility start-ups since 2015.
All this growth is even more amazing when you consider the notable absence of factors that might otherwise further contribute to micromobility growth. For example, most local governments do not actively incentivize scooter adoption. And as we pointed out in another article, many others actively resist scooter adoption.
Meanwhile, on the technology side, e-scooters still operate in a mostly analog world. Open up the most popular navigation apps and you'll find options for bicyclists and motorcycles, but not scooters. Given the enormous bottom-up growth of the industry, it seems like a serious oversight.
That's why we created ScootRoute, the only navigation app designed exclusively for scooter nation. Our app gives audible turn-by-turn directions only on streets where it's safe to scoot. We're confident that ScootRoute will help support micromobility growth by bringing more people into the scooter world.
Just imagine what's possible when you make scooting safe, fun and easy.
Download your co-pilot today

.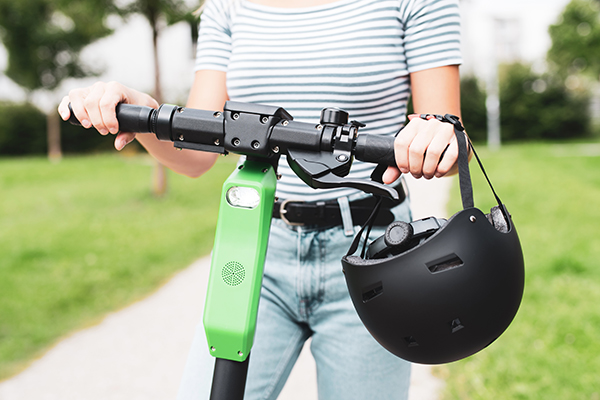 Three ways to make scooters safer
There's a lot of talk recently about scooter safety, spurred on by a few high-profile studies. For example, the Consumer Product and Safety Commission recently reported 39,100 scooter injuries between 2014 and 2018, more than half of which were documented in 2017 and 2018. Other studies report similar increases in scooter injuries, though many of them are anecdotal.
At first blush, these numbers feel big, but the data can be somewhat misleading—or at least not tell the full story. Consider that e-scooter ridership has soared exponentially since 2017. In 2018 alone, there were 84 million rides on shared e-scooter platforms (like Lime and Bird). Importantly, that number doesn't account for personal scooter use. Given the explosion in ridership, it isn't surprising to see a concomitant rise in scooter injuries.
So, when you consider injuries as a percentage of overall ridership, the numbers may not be as suggestive as they first appear.
In addition, the evidence about scooter injuries usually lack adequate context. We wonder, for example, if reported collisions would've occurred if the rider were on a bike or on foot. Is there something unique about scooters that make collisions with cars more likely than, say, bicycling?  There's no evidence of that.
Other modes of transportation are dangerous too. As this article points out, nearly everything on wheels is dangerous.
40,000 die annually in car accidents

5,000 die annually in motorcycle accidents

800+ die every year on bicycles
Nevertheless, at ScootRoute we believe that even one scooter injury is one too many. And we have ideas to help make scooters safer for everyone.
#1 Normalize helmets
About 30 percent of scooter injuries involve head trauma. For most people, helmets are standard on bikes, but not scooters. The leading scooter rideshare companies should prioritize PSA campaigns to emphasize the importance of helmets for scooter nation. In addition, local municipalities could require helmets by ordinance, though enforcement is notoriously difficult. Nevertheless, everyone in the scooter community should do more to normalize helmet use.
#2 Expand the scooter infrastructure
Portland, Oregon recently conducted a fascinating study investigating scooter use in a citywide e-scooter pilot program. The data showed that occasional riders avoided regular riding in part because they believe scooters are unsafe. More precisely, some scooter riders report feeling unsafe outside of dedicated bike lanes.
Jennifer Dill, Professor of Urban Studies and Planning at Portland State University, believes the problem can be traced to inadequate infrastructure. She argues that expanding scooter infrastructure, adding bike lanes and expanding existing bike lanes, will increase access and safety.
Recently, Lime started tracking scooter rides in which riders rode on sidewalks 50% of the ride. The idea is to use that aggregate data to help inform city planners of streets where bike lanes will help alleviate sidewalk congestion.
#3 Make navigation easier
Although some cities have expanded cycle infrastructure in the past decade, scooter riders haven't had an easy way to utilize that infrastructure. How do you know which roads have bike lanes? How do you know which roads are safest for scooters?
The challenge is that most navigation apps can be optimized for motorcycles and bikes, but not scooters. Scooters don't go 70mph and they can't ride on bike trails—so Google Maps is not especially helpful.
That's why we created ScootRoute—the only navigation app that'll find the fastest, safest route for your scooter. Choose routes with specified speed limits and adequate bike lanes, then cruise with confidence. Audible turn-by-turn directions help keep your eyes on the road.
Download ScootRoute

and scoot safer.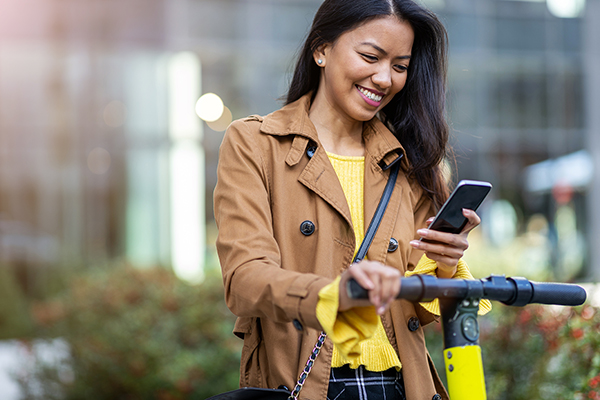 Why don't more women ride scooters?
In 2018, the city of Portland, Oregon conducted a fascinating

study

looking at e-scooter use and adoption during an initial e-scooter pilot program. The research explored not only scooter perceptions but actual measured behavior.
The study found that men are far more likely to ride scooters than women—by a 2-1 margin.
Jennifer Dill, Professor of Urban Studies and Planning at Portland State University, wanted to understand why there is such a pronounced gender gap. She asked the city for the raw data. You can read her comprehensive analysis

here

. But three key insights are worth calling out:
Women are more likely to view scooting as a recreational activity, whereas men are more inclined to view scooters as a mode of transportation.

Women are occasional riders, whereas men tend to ride more regularly (at least once per week).

Although bike lanes are the top preference, in their absence men prefer riding in car lanes, but women prefer the sidewalk.
These findings reflect something important about how women approach scooters. On balance, they do not believe it is a particularly safe activity. Among the women in the study, scooting is viewed more like a thrill ride rather than a mode of transportation. They do not like riding with traffic and would prefer to stay with pedestrians.
Dill decided that these data reflect a problem with the infrastructure. As she writes, "if we want e-scooters to be a mobility option for everyone, we need to be thinking about providing safe and comfortable places to ride."
ScootRoute agrees that more bike lanes and more access is critical. But safety is as much about navigation as it is infrastructure. In the past, scooters could only use navigation apps like Waze and Google Maps, created for cars—not scooters.
Now there's ScootRoute—the only navigation app built specifically for scooters. In the post COVID-19 era, we expect more scooter riders than ever will hit the road. Scooters enable commuters to avoid public transit where it's difficult to maintain responsible social distancing. All those new riders will have safety concerns too.
ScootRoute provides tons of options to customize a route exactly for you. Want bike lanes only? No problem. There's a scoot route for that. Want to stay on roads with speed limits below 30 mph? No problem. There's a scoot route for that too.
Download ScootRoute

and get there safely.
home
benefits
scootlife
our way of life
contact us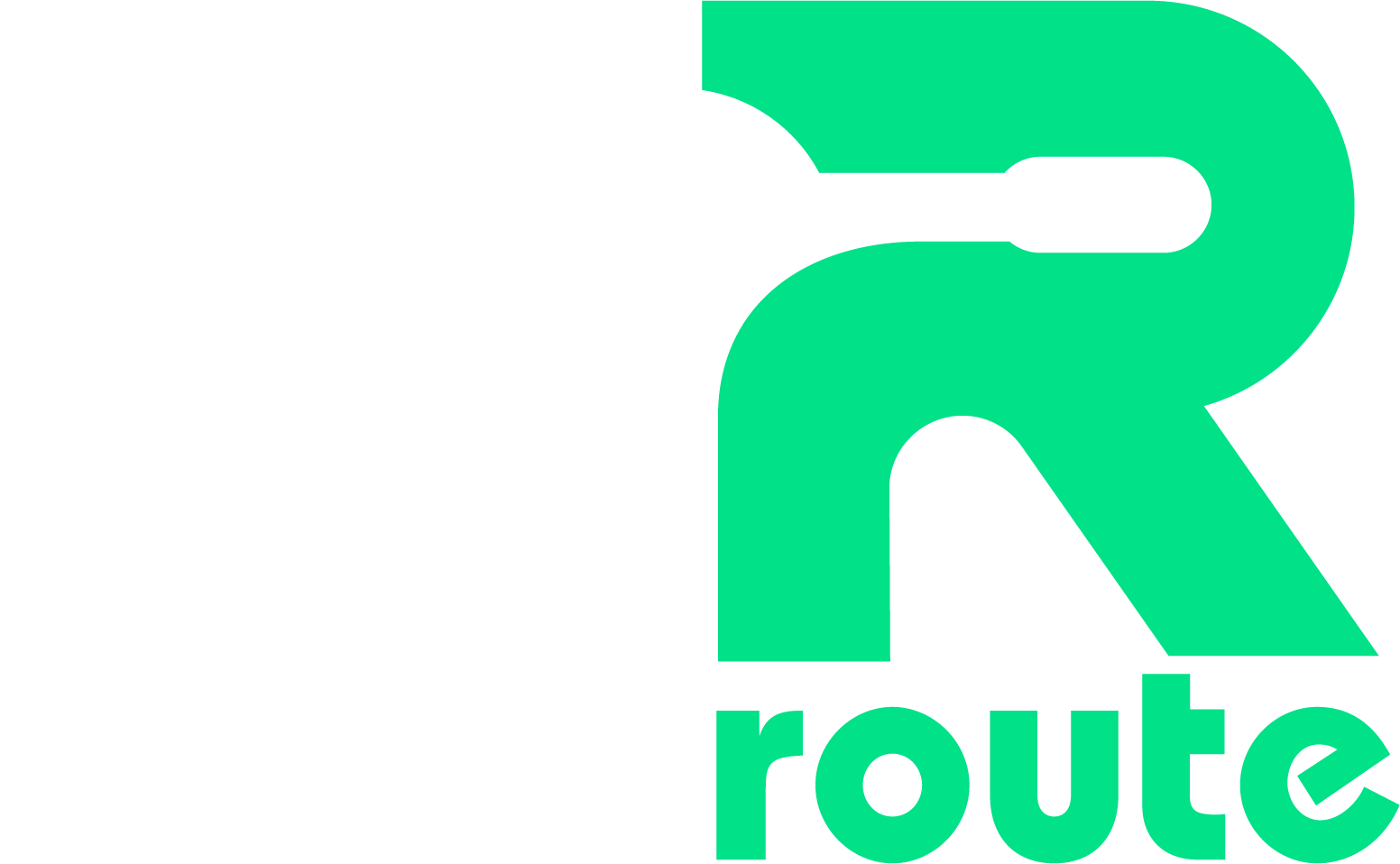 scoot through life the smarter way