meet your co-pilot
finally. smart navigation for micro-mobility.
You ride to work, meet friends and see the sights. Now, you can focus on the fun—instead of which way to go. Navigate smarter and faster with ScootRoute, the made-for-riding navigation solution that maps the faster, safer way to go. Get ready to roll, because riding on two (or three!) wheels just got easier. made-for-micro-mobility routing engine
focus on the fun—instead of which way to go
customize the perfect route in seconds
personalize your ride based on speed, inclines, road types and bike lanes/paths turn-by-turn voice navigation
never miss a turn while looking at your device save and share your route
save favorite routes or share them with friends and family
api solutions for your business
ScootRoute's easy-to-implement API offers your end users the safest and fastest routes to ride on 2 (or 3!) wheels. Our patent-pending routing engine combines multiple mapping tools with proprietary logic that can be seamlessly integrated into your app as a differentiated product feature.
SDK COMING SOON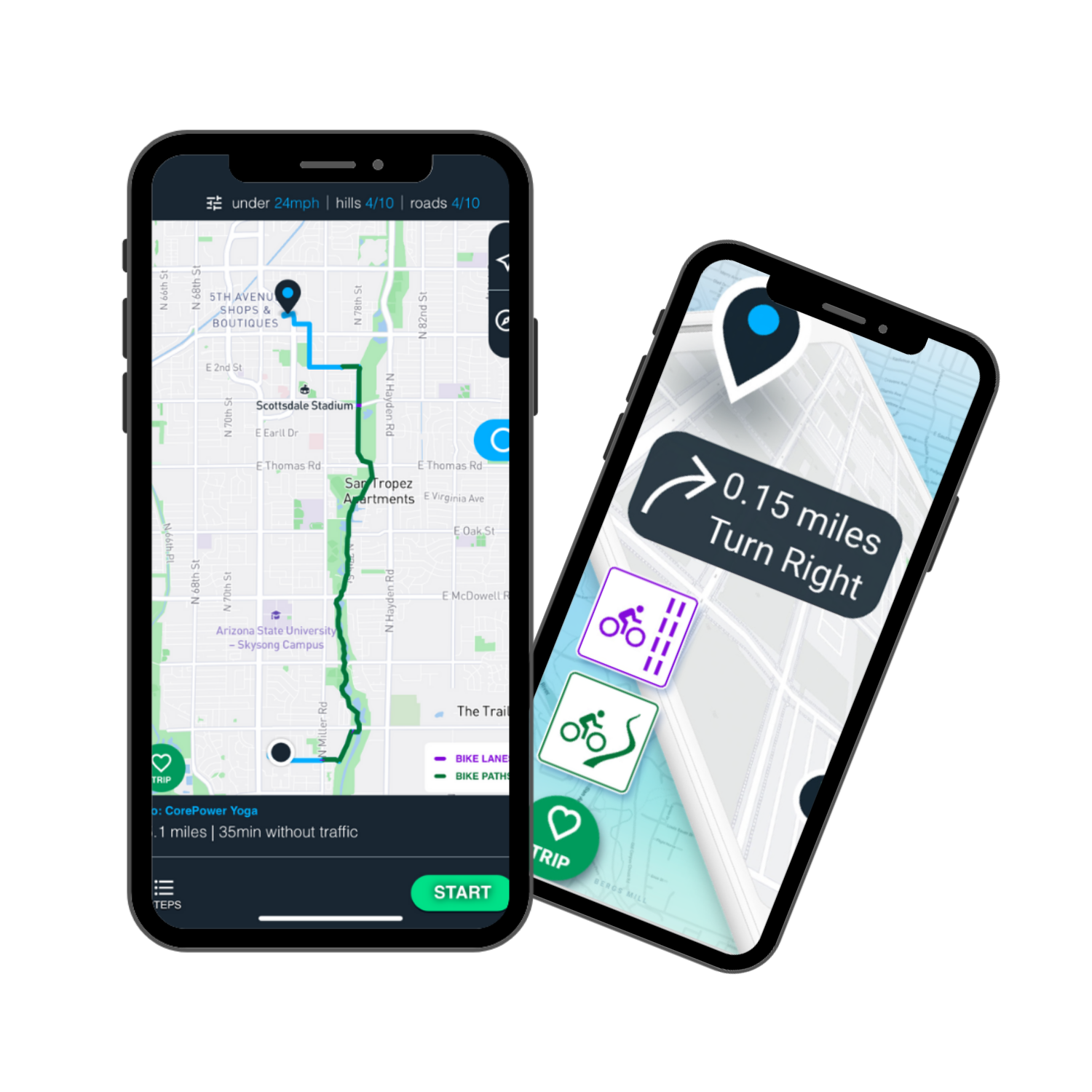 find your route on our mobile app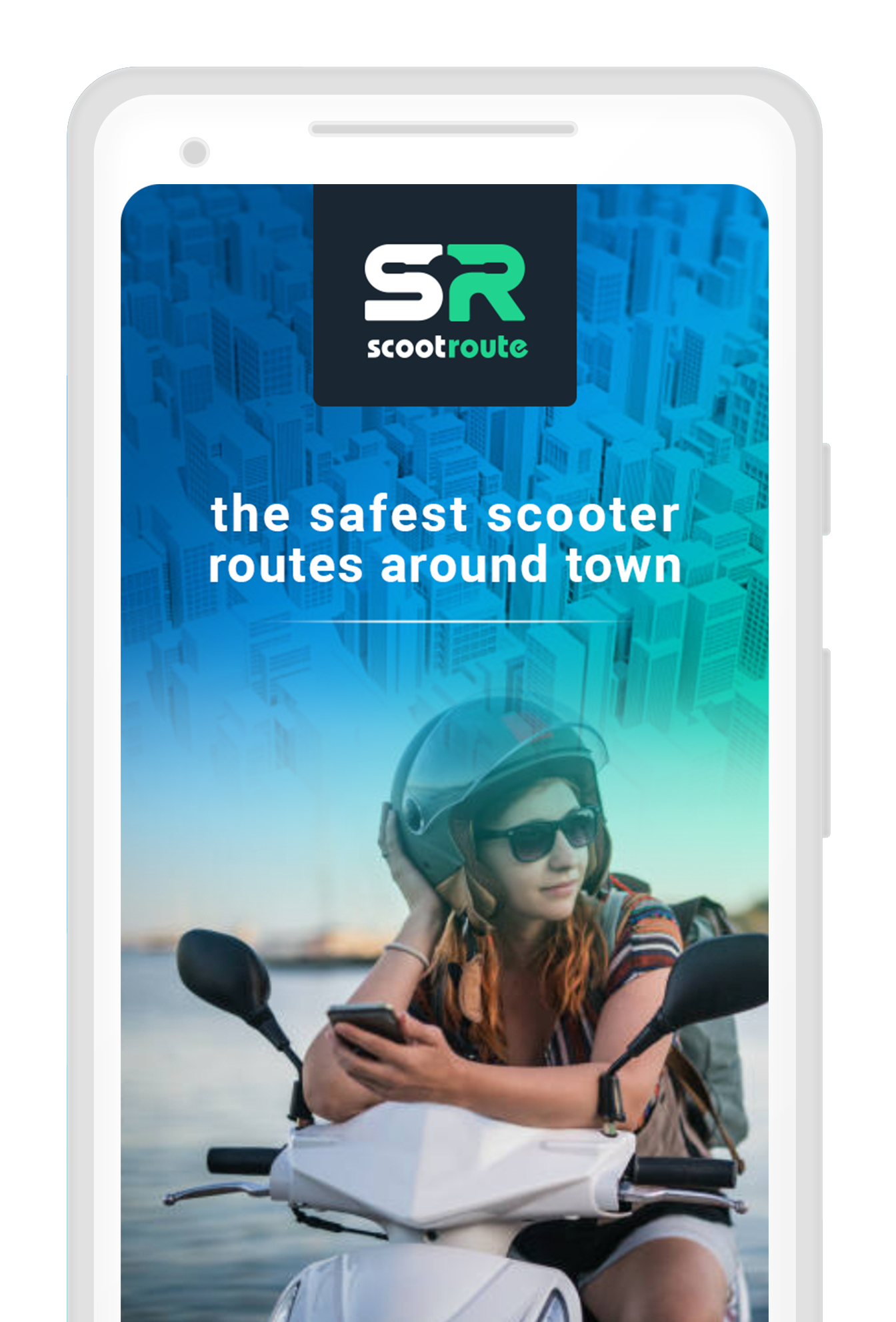 a perfect fit for scooter life
from work to weekend, and everything in between, the best route to ride is right at your fingertips.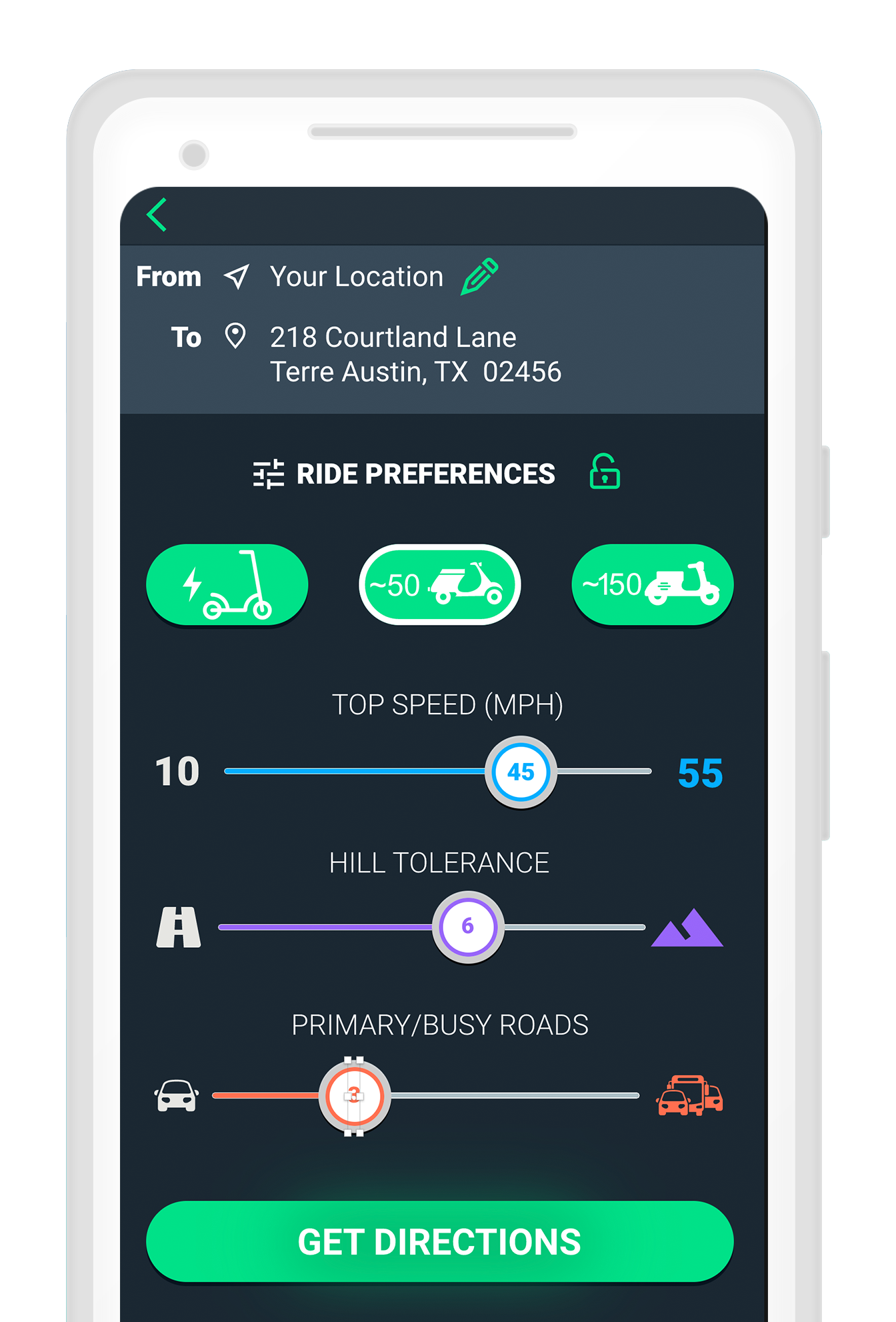 take your device on safer streets away from clogged roadways and out-of-the-way bike routes.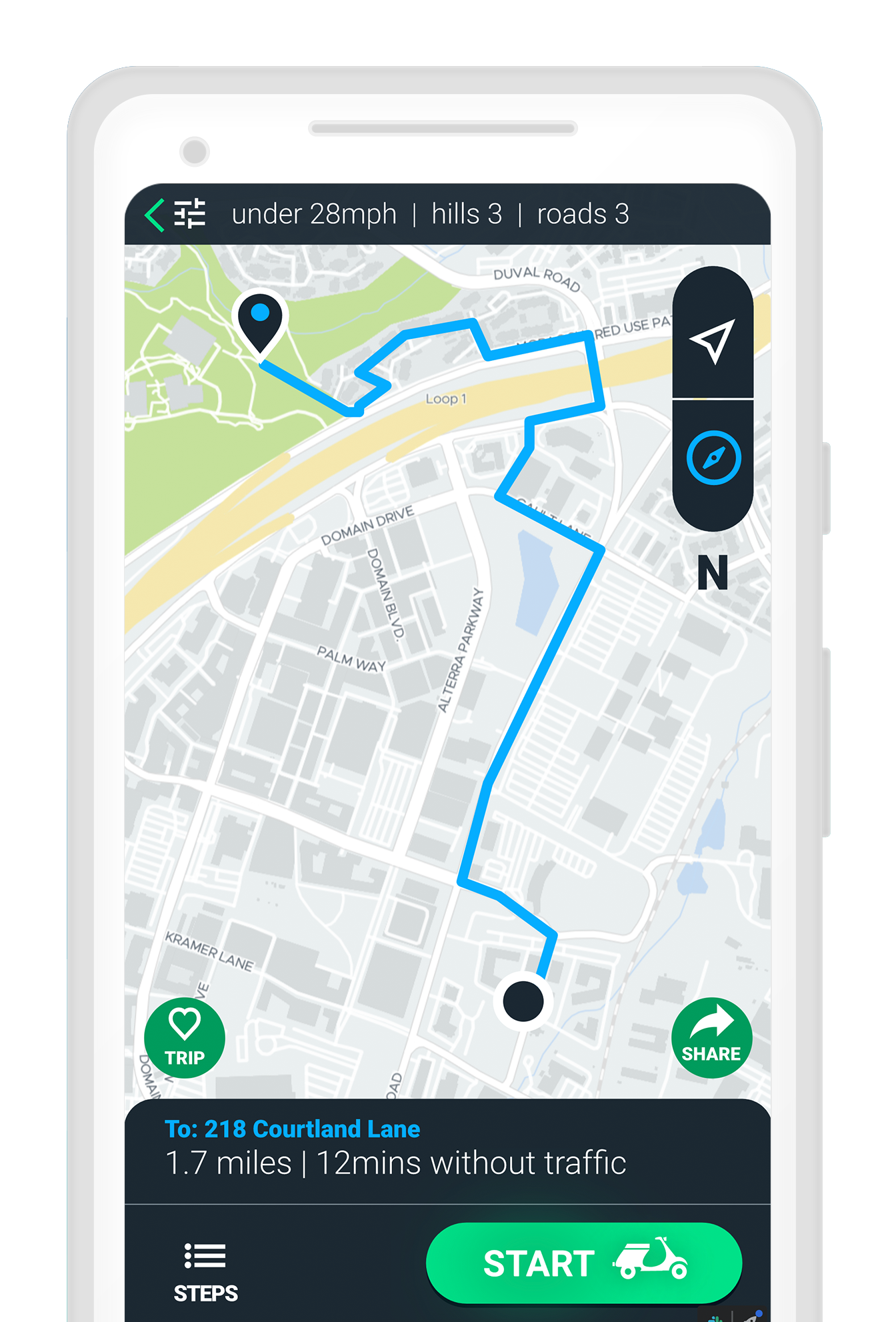 see your route and then select and save preferences for your next ride.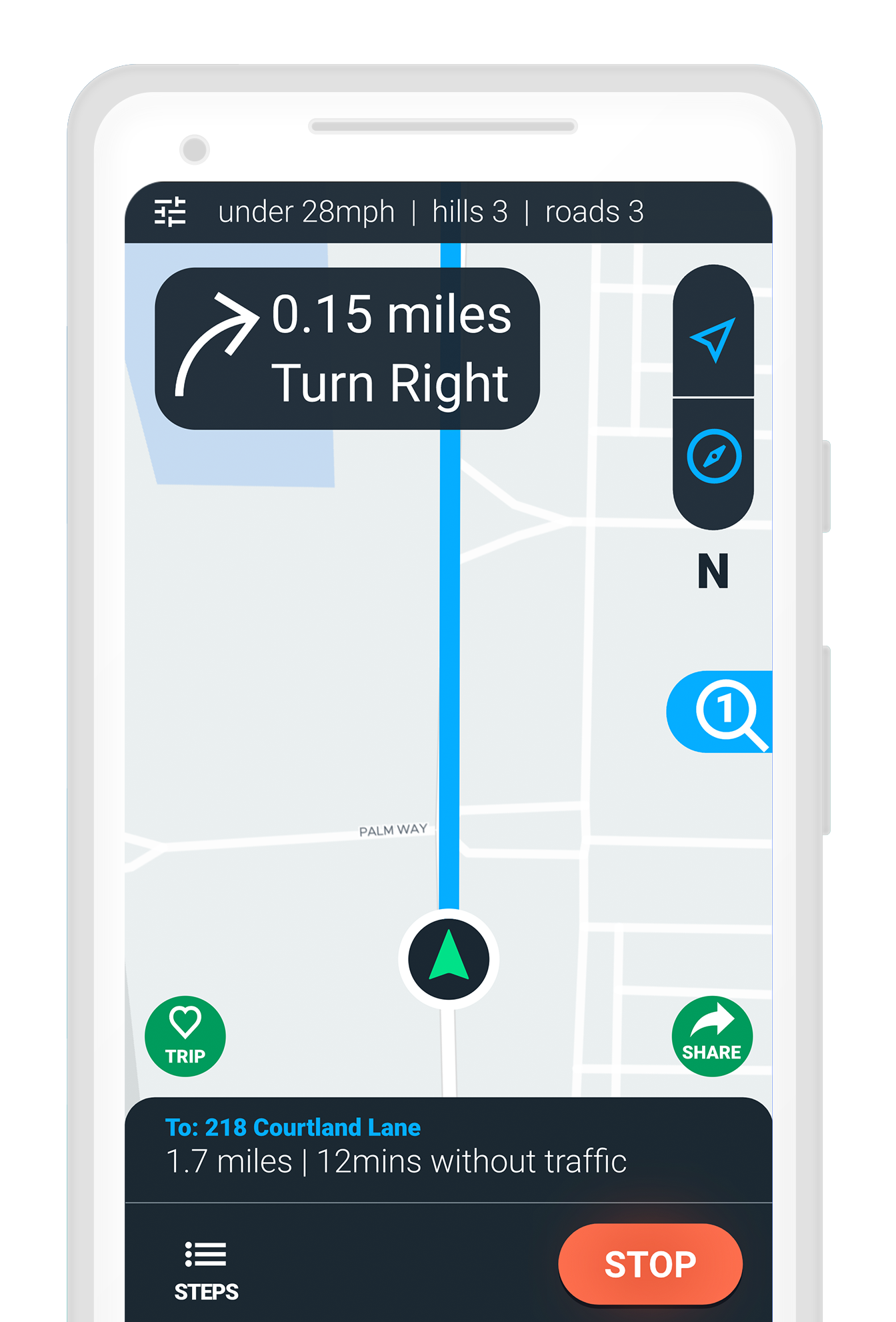 large, clear graphics let you see your next turn with a quick glance.

Like you, we ride scooters everywhere. For us, it's not just a way to get there—it's more like a way of life. We ride because we don't want cars to own our cities anymore. We ride because we care about the planet. We ride because it's… freaking awesome.
Commuting for years around Boston's insane streets—a maze filled with endless traffic, sporadic bike lanes, confusing signals—gave us serious appreciation for navigation. We could fly through neighborhoods when we knew the streets. But whenever we wanted to visit family in the burbs or find an out-of-the-way store. Yikes.
Popular navigation apps would route us on freeways and off-road bike trails. We couldn't find the right streets. We'd scoot our way onto unsafe roads with cars zipping by.
We were so frustrated that cars and bikes and motorcycles have dedicated navigation tools—but not scooters. So, our founder, Meghan Braley, did what anyone would do: She quit her senior level position at a leading fintech company, emptied her savings, partnered with a local development shop focused on startups, and voila: ScootRoute was born.
With a little elbow grease and a lot of puzzle solving, our team built a bonafide navigation app exclusively for you, scooter nation.
Combining three different mapping technologies with real-time traffic data, ScootRoute finds the ideal route for every scooter journey. Plus, constant updates let riders keep pace with fast-changing local regulations and a growing scooter infrastructure. ScootRoute has intelligence on speed limits, bike lanes, parking zones, sidewalk rules, and more.
your co-pilot is ready. let's ride.
ScootRoute
Meghan Braley
Founder and CEO